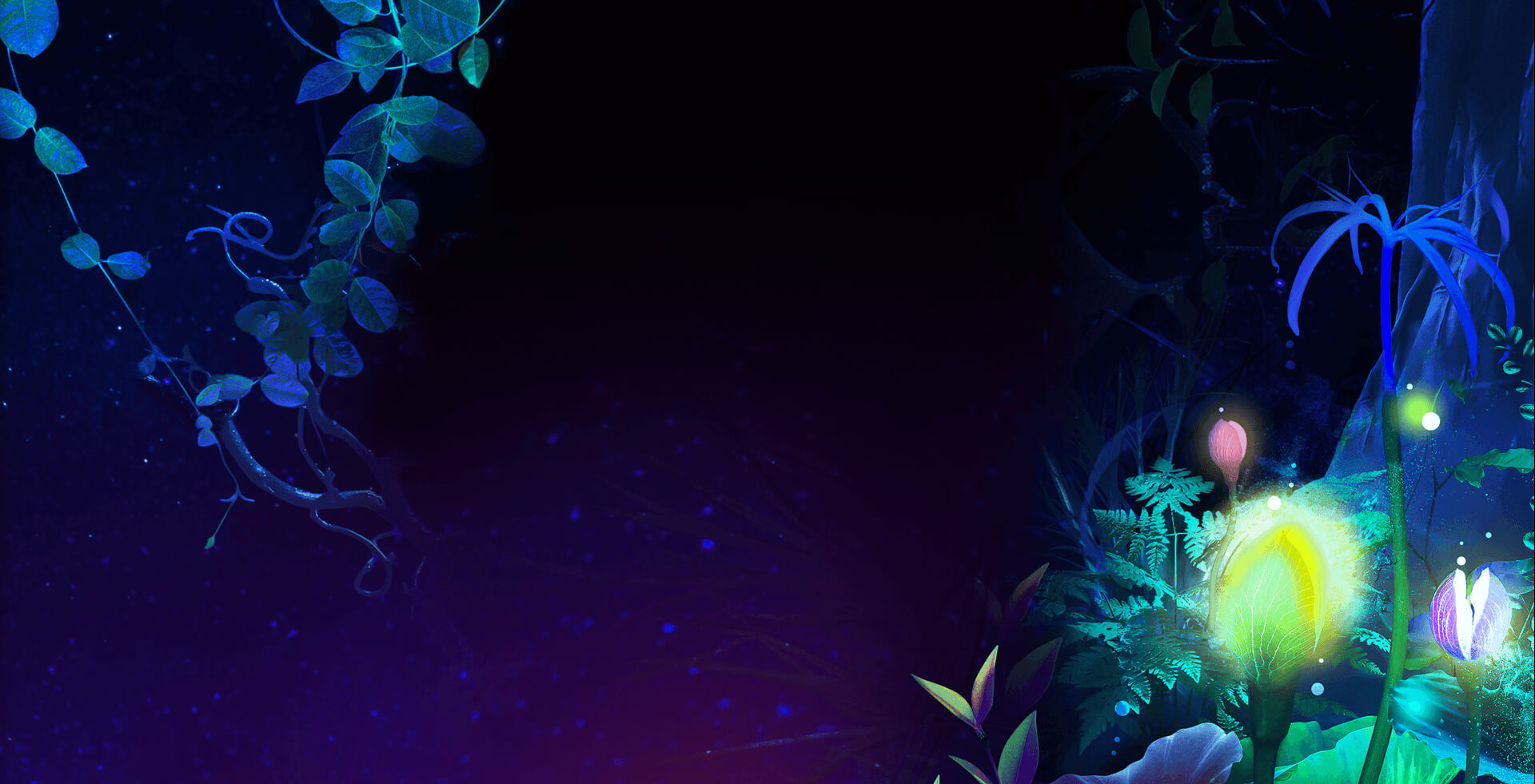 case study
Hitting tight timelines for LG's new product launch
Producing a high-impact campaign to promote LG's new Dual Screen phone
strategy
•
creativity
•
DESIGN
•
PRODUCTION
•
maintenance
Scroll down to read more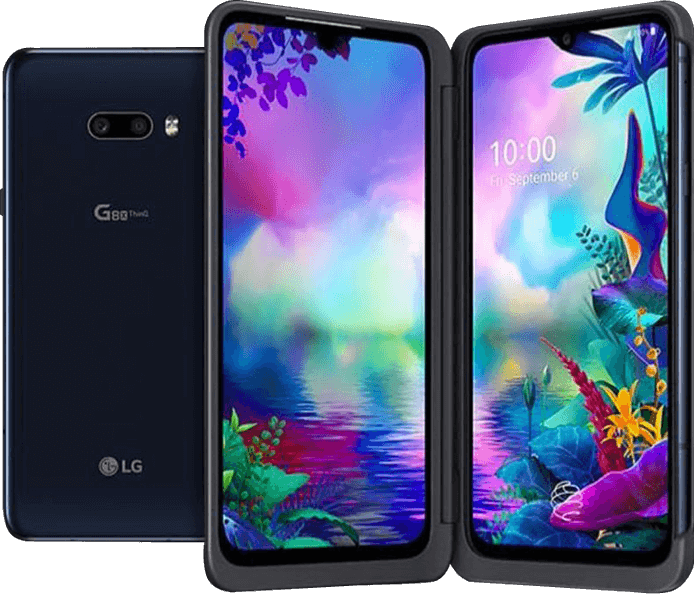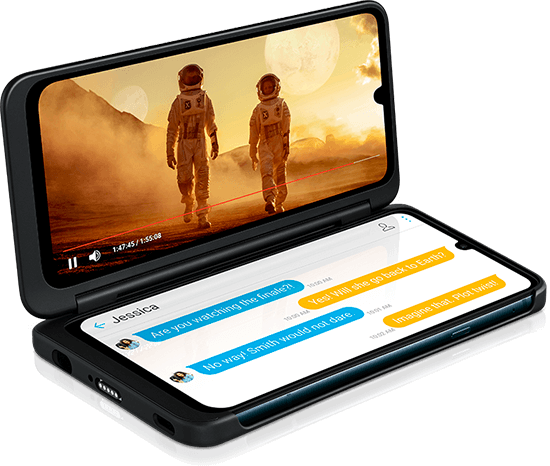 The backstory
As LG was gearing up to launch their new mobile phone, the LG G8X ThinQ Dual Screen , they knew they wanted a campaign defined by crisp, eye-catching animation.
A high-tech phone deserved high-tech publicity.
Multi-format
Multi-channel
Tight timeline
High-volume
They needed a digital production agency with experience
building large campaigns fast for high-profile brands.
Because they needed 170 high-quality,
animated banners in less than 2 weeks.
High-profile
Pixel perfect
Hight impact
Showcasing
high-tech features without building 3D
LG's new Dual Screen phone had a long list of amazing features to highlight.
But with a looming deadline and high-volume production needs, they couldn't invest in building 3D models. Was there a way to showcase the capabilities of the dual screen in a compelling way, without sacrificing detail?
We knew there was.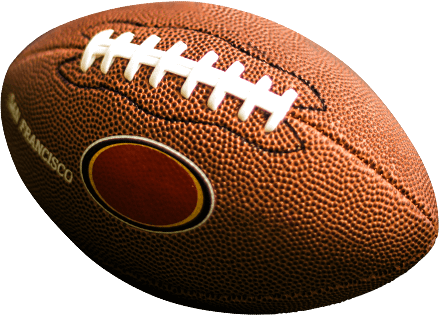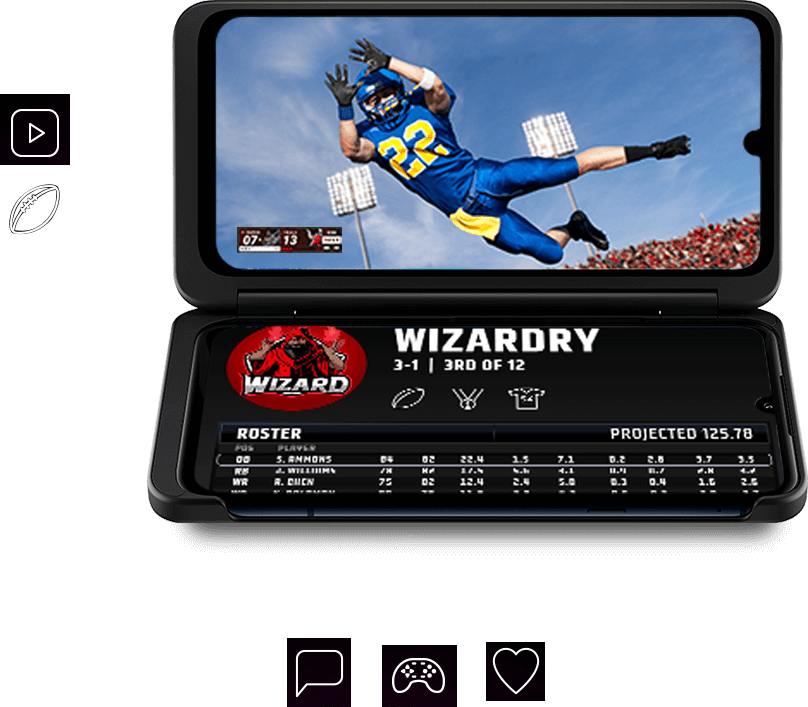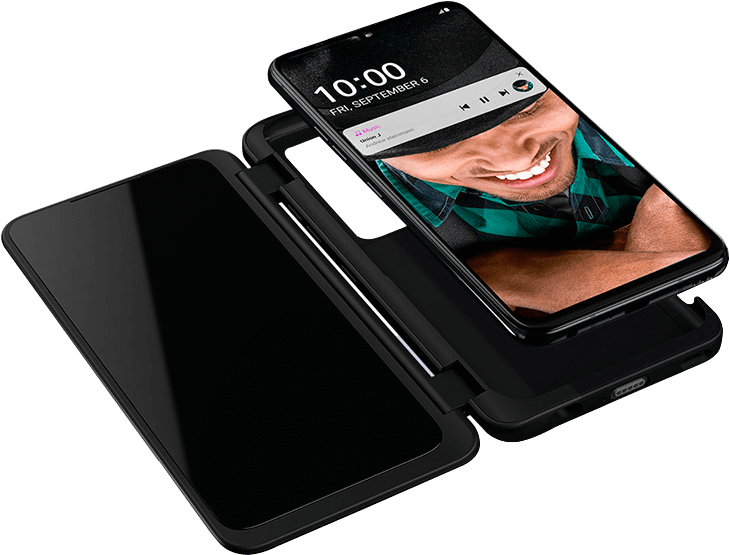 Turning images into
compelling animation
We took static images of the phone and edited them together to showcase the open/close capabilities of the dual screen, along with its other functionalities.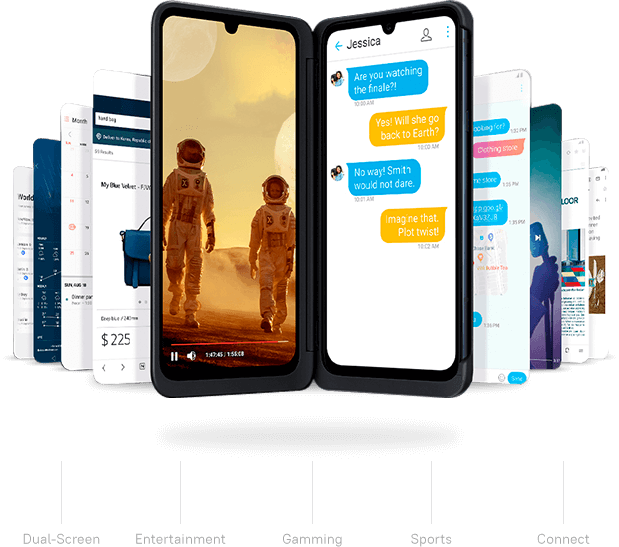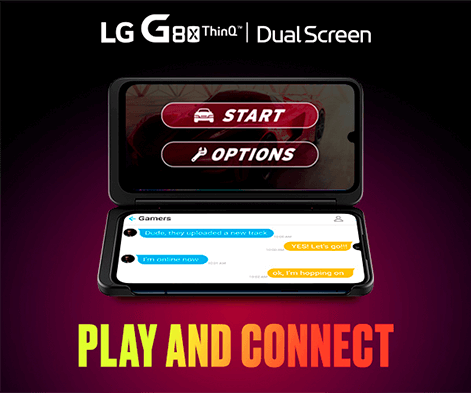 600 x 500
Show, don't just tell
To provide powerhouse support for the banner's messaging, we used the new animations we built to demo what each frame was describing.
Watch and text. Game and win. Root and research.
Saving time and boosting impact with quality assets
LG provided us with high-quality assets from the start, which saved time and helped us produce top-notch animations.
Pro Tip
Invest in creating good assets. It'll pay off big time, over and over again.
Visual Impact
Request my project quote now
A field-tested system fast-tracks production
When timelines are tight, ironclad systems and proven processes are everything. Our Animation Compare tool, AdX project management platform and time-tested systems helped keep things moving along quickly. Updates, approvals and feedback were always just a click away for all stakeholders.
The result
170 high-quality
Animated banners in a variety of formats and versions
were launch-ready in 2 weeks
A project management platform designed for the digital production process.
Using high-tech campaigns
for high-tech products
When your industry is on the cutting-edge of technological advancements, your marketing efforts should be, too. The competition for consumer attention is fierce. There's no better way to stand out from the crowd than with attention grabbing ads with high-impact visuals and animation .
high-impact visuals
Bringing a campaign
concept to life
LG had an awesome new product to promote, a vision of what they wanted and high-quality assets to work with. They just needed an experienced digital production partner who could put it all together, from concept to production.
Since Digitaland handles everything in-house with a dedicated design, development and copy team, that means faster delivery times and less hands-on management time for our clients.
Our field-tested processes and tools have helped us deliver thousands of pieces of crisp, impactful creative for high-profile campaigns both nationally, and globally.
Get your digital production done fast and right.
Digitaland is your on-demand digital production team. We do it all, so you don't have to.
Creative direction
Copy, design strategy
& development
Digital production
HTML5 banners, emails,
landing pages & more
Project management
made easy
Get real-time updates & more
on our AdX platform.
Quickly review
All your creative assets
side-by-side with our
Animation Compare tool.